Implant Dentistry in San Diego
Reclaim Your Smile With Implant Dentistry
Our team at Mira Mesa Dental & Orthodontics is dedicated to giving you the beautiful, confident smile you deserve. We pride ourselves on modern, comprehensive Implant Dentistry that includes surgical replacements, restorations, and comprehensive periodic care. You'll love your smile again -- we guarantee it.
Drs. Faris is skilled and experienced with Implant Dentistry. Get replacement teeth that look and feel natural, right here in San Diego. If you have questions about your services, simply fill out the form below and our team will reach out to you about your dentistry needs!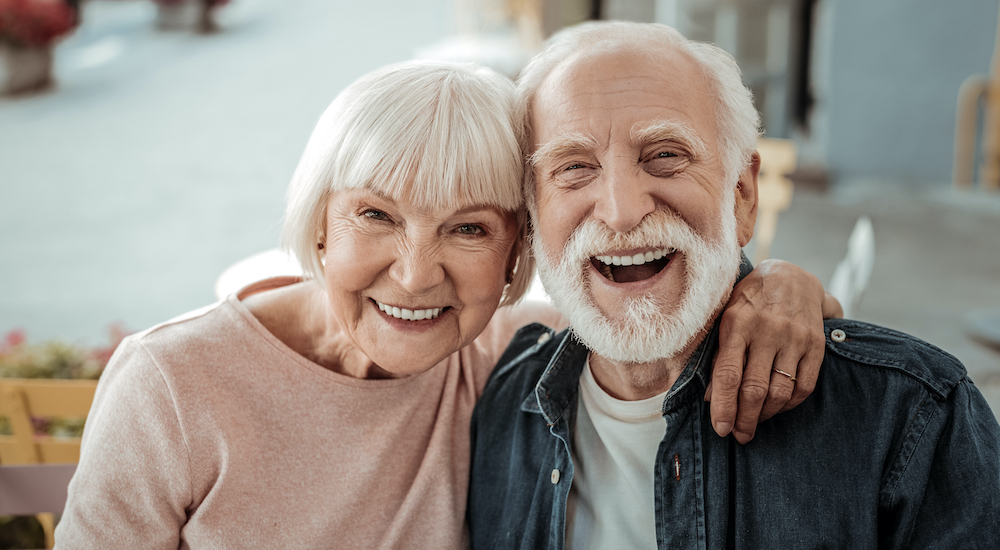 High-Quality, Affordable Dental Implants
We believe that everyone deserves a complete and confident smile. The first step is a consultation -- call us or fill out the short form on your screen and we'll contact you about how our professional dentistry services and revolutionary implant treatments can help you. We will discuss your smile goals, your budget, and help you make the right choice about your Dental Implants.
Mira Mesa Dental & Orthodontics has given patients from around San Diego bright, beautiful, and authentic smiles. Now it's your turn!
The benefits of Dental Implants:
Durability & longevity: With proper care, Dental Implants can last for the rest of your life.
Support jaw health: Dental Implants prevent your jawbone from deteriorating after tooth loss.
Natural good looks: Dental Implants look and feel very natural
What Are Your Dental Implant Treatment Options?
At your initial consultation, we'll review whether your gum and jawbone are strong enough to support Dental Implants. If not, we can still help!
Treatments to strengthen your bone and gums can help prepare your mouth to receive Dental Implant surgery. Bone grafts and sinus lifts are often performed on patients who are not currently candidates for implants -- after you heal, you'll be able to reclaim your confidence with a fresh, brand new smile!
CBCT 3D Scan
Unlike 2D x-ray images, a 3D CT scan offers a view of your natural jawline. We use these scans to help plan for procedures like root canals, wisdom teeth extractions, and, primarily, implant planning. Diagnosing and evaluating the height and width of the bone of the jaw is an important step in mapping out your implant procedure and with CT scans we can detect and locate the position of other vital structures such as your nerves and sinuses.
Dental Implants
The main advantage of dental implants is that they can replace missing teeth with no impact on the remaining teeth surrounding the gap. We start with inserting a titanium rod, allow it to heal, and then place a permanent crown attached to the rod. Implants are also impervious to decay, so they are an alternative to root canal treatment. Implants can be used to replace one or more teeth.
Implant Bridges
If you're missing more than one tooth in a row, we can use 2 implants to create a bridge. Using this method, there is no impact to the neighboring teeth and you're left with a permanent replacement that can cover a wide gap.
Implant Dentures
Removable Dentures come with a variety of complaints ranging from having to cut out certain foods in your diet to general discomfort. With Implant Dentures, that is no longer an issue. By using the right number of implants you can secure a permanent or removable denture in place, you'll be able to regain your comfort in every day things like eating, speaking, and smiling.
Bone Grafts
An important part of a successful implant is the bone available in the jaw for the implant to hold onto. We may suggest a bone graft, if you're going through an extraction first, to help preserve the bone in preparation for implant placement. According to every case, we will choose the best bone graft material to place in the empty socket after an extraction to help with that goal. Grafting can be done after extractions, but they are most successful when done at the time of extraction.
San Diego's Best Choice For Dental Implants
Missing teeth can take their toll on your health and confidence. That's why Mira Mesa Dental & Orthodontics is dedicated to providing you with the most efficient, high-quality care in San Diego, with ample comforts and amenities to keep you comfortable throughout your visit. Call us and ask about Dental Implants or simply fill out the short form below and we'll reach out to you about your needs!